Welcome to Cutting Edge Books
There are hundreds of great, cutting edge mysteries, westerns, thrillers, and literary fiction novels that were published between the 1940s and 1970s that have been out-of-print for decades, lost to generations of readers who either never knew those books even existed… or aren't willing to slog through used bookstores to find tattered copies. Or, in some cases, the books have become so rare, only collectors can afford to own copies. We're changing that. We're publishing new, outrageously affordable digital and trade paperback editions of these long-lost, forgotten, and rare books that even today, are still on the cutting edge of their genres. But that's not all. We're also publishing selected non-fiction classics as well as some new, never-before-published titles. Whether the books are reprints or brand-new, our titles all share one thing in common—they are all fantastic, boundary-pushing stories that will entertain, thrill, shock, captivate and excite you.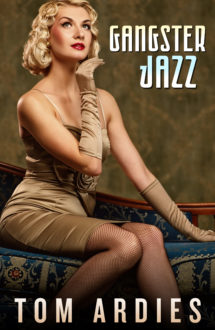 Featured Book
GANGSTER JAZZ By Tom Ardies
Greg Meister was a farm boy who went off to war…and when he came back, everything was different. He meets Tandy Crain, a rich girl gone bad, in a Harlem jazz club, and falls in love. Together, they build a family and an empire, their lives dangerously entwined with music, the stock market and a ruthless mobster named Al Capone. It was a love built on dreams in a country built on promise. But when that promise is violently broken, Greg and Tandy must fight for their family's survival in a brutal new country.
Cutting Edge

Newsletter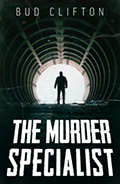 Stay up-to-date, sign up, and download a free book!