Welcome to Cutting Edge Books
There are hundreds of great, cutting edge mysteries, westerns, thrillers, and literary fiction novels that were published between the 1940s and 1970s that have been out-of-print for decades, lost to generations of readers who either never knew those books even existed… or aren't willing to slog through used bookstores to find tattered copies. Or, in some cases, the books have become so rare, only collectors can afford to own copies. We're changing that. We're publishing new, outrageously affordable digital and trade paperback editions of these long-lost, forgotten, and rare books that even today, are still on the cutting edge of their genres. But that's not all. We're also publishing selected non-fiction classics as well as some new, never-before-published titles. Whether the books are reprints or brand-new, our titles all share one thing in common—they are all fantastic, boundary-pushing stories that will entertain, thrill, shock, captivate and excite you.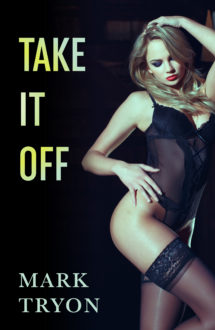 Featured Book
TAKE IT OFF By Mark Tryon
The story of two strippers in the 1950s, one who teased men but loved girls, and the other who tantalized both but couldn't love any man or woman.

Raven-haired Margot Diego, stripper par excellence, tantalized with statuesque beauty and deliberately wicked flesh. But pretty, little Lula Lang was a different sort; she seemed the very essence of innocence. Tossing off her chaste costume, piece by piece, she became every man's dream bride—restoring to him the delights of his first wild nights of love. With each performance, the two women tried to outdo each other, battling to tease and please the leering audience. But what was life like for Margot and Lula offstage?
Cutting Edge

Newsletter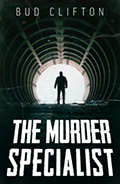 Stay up-to-date, sign up, and download a free book!