Welcome to Cutting Edge Books
There are hundreds of great, cutting edge mysteries, westerns, thrillers, and literary fiction novels that were published between the 1940s and 1970s that have been out-of-print for decades, lost to generations of readers who either never knew those books even existed… or aren't willing to slog through used bookstores to find tattered copies. Or, in some cases, the books have become so rare, only collectors can afford to own copies. We're changing that. We're publishing new, outrageously affordable digital and trade paperback editions of these long-lost, forgotten, and rare books that even today, are still on the cutting edge of their genres. But that's not all. We're also publishing selected non-fiction classics as well as some new, never-before-published titles. Whether the books are reprints or brand-new, our titles all share one thing in common—they are all fantastic, boundary-pushing stories that will entertain, thrill, shock, captivate and excite you.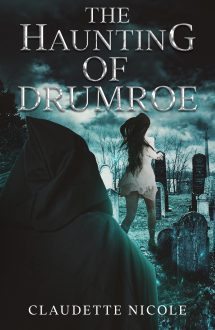 Featured Book
The Haunting of Drumroe By Claudette Nicole/Jon Messmann
Eileen Donegan has premonitions of the future...and when they happen, there's always tragedy. And yet, when she receives a cable from her Aunt Agnes inviting her to Drumroe, the ancestral Donegan home, she doesn't feel the slightest twinge of terror. She should. As soon as she arrives, dread and fear sweep over her. Her anxiety deepens when her Aunt disappears. Eileen knows in her soul that her Aunt is dead. And that something evil, a horror from the past, is rising up to strike again. Is the evil in Eileen heself? Is she, as they say in the village, a witch like her great-grandmother? Eileen is afraid...but she can't leave yet, not until she finds out if death is stalking her. Or if she is death herself.
Cutting Edge

Newsletter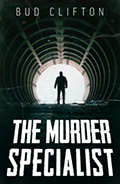 Stay up-to-date, sign up, and download a free book!