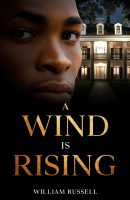 A searing, brutally realistic novel of race relations in the deep south, finally back in print for the first time in 70 years.
"The most moving and convincing novel of the South that I have ever read. It has just the right degree of realism...it spares no one." Howard University Professor Alain LeRoy Locke, the first African-American Rhodes Scholar. 
Acting bad came easily to everyone on the huge, isolated Mississippi delta plantation...until the tensions between the white overseers and the black sharecroppers exploded in bloodshed... leaving a white man dead and Brother Jackson, a black man, falsely jailed for murder and facing certain death in a rigged trial.