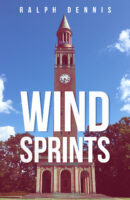 The long-lost, never-before-published, autobiographical first novel by Ralph Dennis, author of the legendary Hardman series.
In the late 1960s, a balding, over-weight, heavy-drinking writer struggles to find his place in the literary/academic worlds of Yale and the University of North Carolina Chapel Hill, while desperately trying to figure out why all of his relationships with women, romantically and otherwise, seem doomed from the start.
The book includes introductions by #1 New York Times bestselling author Lee Goldberg and by Ralph's close friend Ben Jones, the Dukes of Hazzard actor and former U.S. Congressman from Georgia.